Back to all Press Releases
Crown Prince calls for enhancing competitiveness, service quality in tourism sector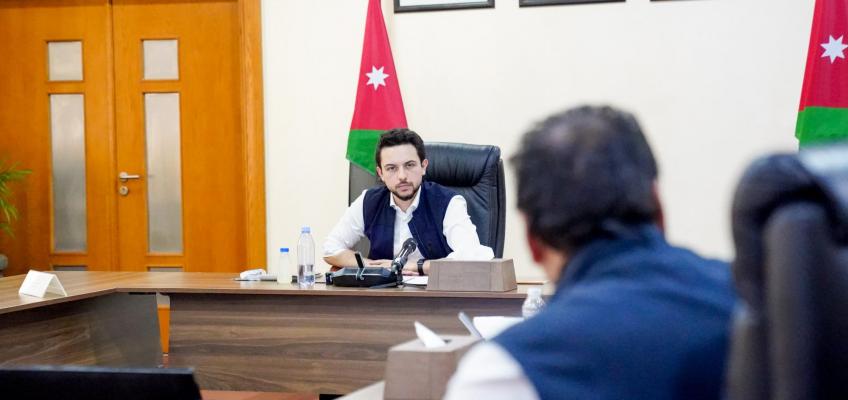 Aqaba—His Royal Highness Crown Prince Al Hussein bin Abdullah II on Thursday called for enhancing the tourism sector's international competitiveness, through more competitive prices, quality services, and the promotion of tourist attractions.
 
Crown Prince Al Hussein made these remarks at a meeting he chaired at the Aqaba Special Economic Zone Authority (ASEZA) to check on the tourism operational plan for the "Golden Triangle" of Petra, Wadi Rum, and Aqaba, in order to follow up on Royal directives to develop the tourism product in Jordan and promote its tourist attractions.
 
His Royal Highness said the "Golden Triangle" is one of the most prominent tourist destinations in Jordan, adding that classifying its three regions as "COVID-free" zones encourages domestic and inbound tourism.
 
The Crown Prince stressed the need to carry on with the vaccination programme against COVID-19, to help accelerate the reopening of sectors.
 
His Royal Highness called for learning from international experiences in reopening the tourism sector, stressing the important role of the Tourism Police in ensuring visitors' safety and security, and commending the efforts of security personnel in supporting the sector.
 
Prime Minister Bisher Khasawneh, Tourism Minister Nayef Al Fayez, ASEZA Chief Commissioner Nayef Bakhit, Petra Development and Tourism Region Authority Chief Commissioner Suleiman Farajat, Jordan Tourism Board Managing Director Abed Al Razzaq Arabiyat, and other officials and ASEZA commissioners attended the meeting.
 
The Crown Prince was briefed on measures taken to implement the tourism operational plan of the "Golden Triangle", in line with public health measures.