Back to all Press Releases
Crown Prince attends military exercise in Southern Military Region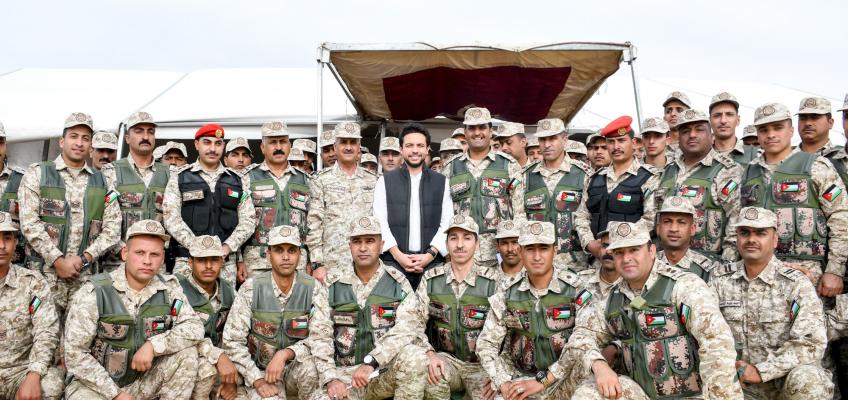 His Royal Highness Crown Prince Al Hussein bin Abdullah II on Thursday attended a military exercise conducted by the 43rd Sharif Nasser bin Jamil Mechanised Battalion, of the Southern Military Region.
Crown Prince Al Hussein was received by Southern Military Region Commander Brig. Gen. Adnan Majali and other senior officers upon arrival at the site of the exercise.
The drill demonstrated the planning and execution of interception operations, including preparation, intelligence analysis, and dealing with potential threats.
Personnel from the Civil Defence Directorate and the General Directorate of the Gendarmerie participated in the drill.
His Royal Highness commended the advanced skills and high morale displayed by participants in the exercise.