Back to all Press Releases
Crown Prince attends launch of IT training initiatives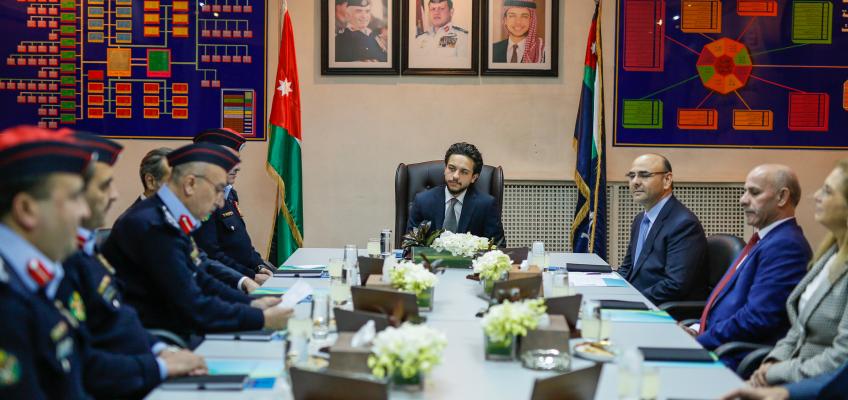 HRH Crown Prince Hussein on Sunday attended the launch of two strategic initiatives, carried out by the Public Security Department (PSD) in partnership with Cisco and the Vocational Training Corporation (VTC).
The projects are designed to enhance the communications and IT skills of PSD personnel.
At the launch ceremony, Crown Prince Hussein witnessed the signing of an agreement between Cisco and the PSD to implement Cisco's electronic protection training initiative for PSD personnel. The Crown Prince also witnessed the signing of an agreement with the VTC to implement "Cisco technical programme initiative at vocational training centres".
The initiatives are in line with His Majesty King Abdullah's directives to make use of IT to develop the performance of the various state institutions.
In his address at the UN General Assembly's 70th session in September, the King said:  "Only a few years ago we had the Internet of Computers; now we talk about the Internet of Things".
Prince Hussein was briefed by the academy's commander, Colonel Hussam Amayreh, on the progress of the partnership between the PSD and Cisco, which both seek "an optimal implementation of the programme".
Touring the PSD Communications and IT Academy, Crown Prince Hussein was briefed on the training programmes and he toured the academy's facilities.
The PSD and Cisco are currently working together on a project to develop PSD personnel's information technology knowledge over the next five years, through providing training on IT and computer basics, the Internet of Things, and different related applications, in accordance with a universally adopted practical curricula.