Back to all Press Releases
Crown Prince attends launch of Crown Prince Award for Best Government Service Application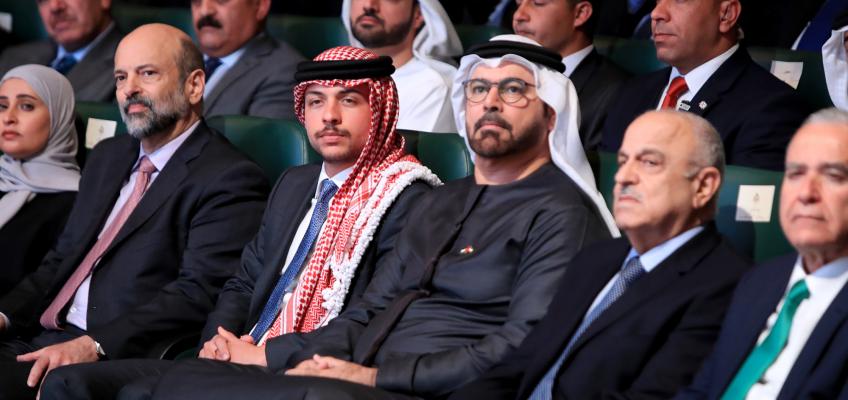 His Royal Highness Crown Prince Al Hussein bin Abdullah II on Tuesday attended the launch of the Crown Prince Award for Best Government Service Application, which aims to encourage Jordanian university students to create innovative smartphone app solutions to simplify government services.
The JD100,000 award, launched at a ceremony attended by Prime Minister Omar Razzaz and United Arab Emirates Minister of Cabinet Affairs and the Future Mohammad Al Gergawi, is the first of its kind in the Kingdom and is part of the action plans for the strategic partnership between Jordan and the UAE in the field of modernising government services.
The prize, implemented in partnership between the governments of Jordan and the UAE as well as the Crown Prince Foundation, will cover more than 300,000 university students who will be able to apply for the award in six sectors—health, education, tourism, business environment, transportation and water.
The award was launched with the participation of representatives of more than 500 public and private entities, 32 Jordanian public and private universities and experts from the services sector.
Crown Prince Al Hussein commended the objectives of the award, aimed at encouraging creativity and innovation among university students, and adopting their ideas to improve and facilitate government services.
Three key criteria will be used to evaluate the best apps—efficiency and effectiveness, representing 40 per cent of the assessment; user friendliness (40 per cent); and innovation (20 per cent).
Introductory workshops will be held for students on the award before nominations and registration begin. Winners will be announced at a ceremony to distribute the awards.