Back to all Press Releases
Crown Prince attends drill by Egyptian Special Operations Group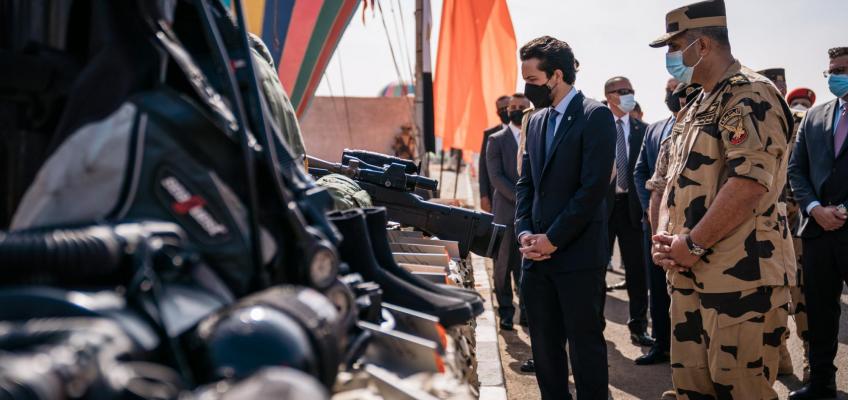 Cairo—His Royal Highness Crown Prince Al Hussein bin Abdullah II on Wednesday, the second day of his working visit to Egypt, attended a military exercise conducted by the Egyptian army's Special Operations Group of Al Saiqa Forces.
Crown Prince Al Hussein listened to a briefing on the history and development of Al Saiqa Forces, and was shown samples of weapons and equipment used in counterterrorism operations.
Prime Minister Bisher Khasawneh, Jordan's Ambassador in Cairo Amjad Adaileh, and Crown Prince Office Director Mustafa Khalifeh attended the exercise.