Back to all Press Releases
Crown Prince attends closing session of workshop on environmental conditions in Zarqa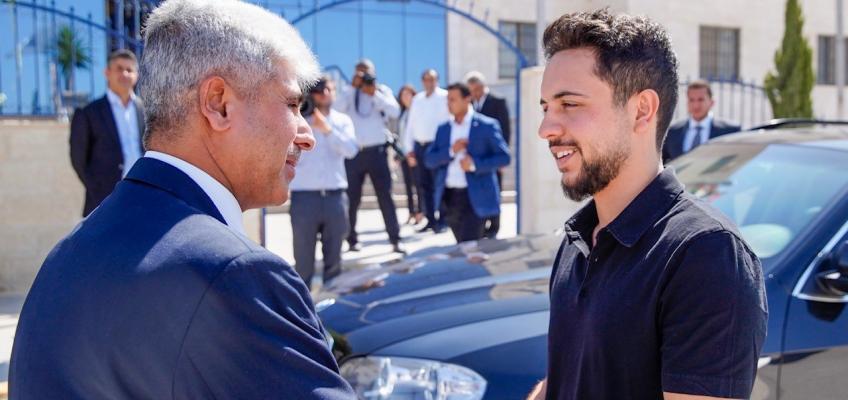 His Royal Highness Crown Prince Al Hussein bin Abdullah II on Thursday attended the closing session of a workshop on creative and sustainable solutions to address environmental conditions in Zarqa Governorate, held by the All of Jordan Youth Commission, in partnership with the Crown Prince Foundation's Haqiq initiative.
During the session, Crown Prince Al Hussein listened to a presentation on the environmental needs and priorities of Zarqa, as well as the solutions and recommendations proposed by the young participants.
His Royal Highness stressed the important role of young people in proposing constructive ideas to contribute to decision-making and serve their local communities.
The Crown Prince also noted the need to find suitable solutions to environmental conditions in Zarqa.
The four-day workshop, held at the Zarqa Chamber of Industry, had included a number of sessions covering topics such as processing solid waste to generate energy, environment-related laws, climate change and its impact on urban environments, pollution, and the role of youth in proposing creative solutions.